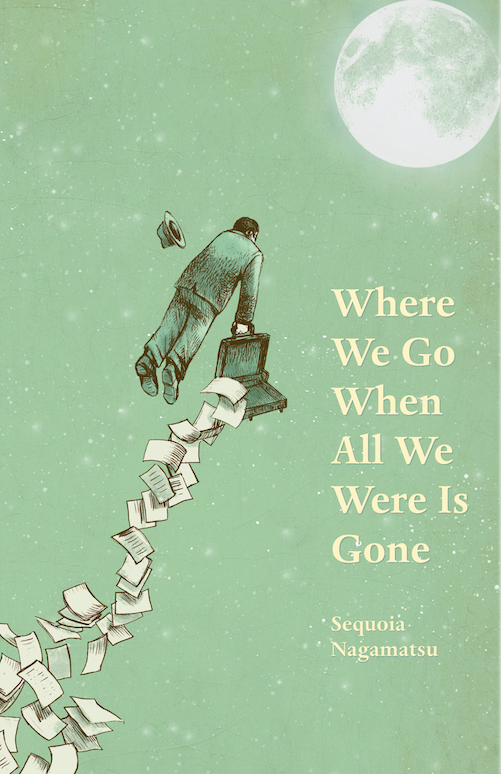 Strange, subtle, emotionally resonant. Nagamatsu's fiction is consistently excellent.
Kij Johnson, author of At the Mouth of the River of Bees
SILVER MEDAL WINNER
Foreword Reviews Indies Book of the Year Award
AN ENTROPY MAGAZINE BEST BOOK OF 2016
"You should be here; he's simply magnificent." These are the final words a biologist hears before his wife dies at the hands of Godzilla. The words haunt him as he studies the Kaiju (Japan's giant monsters) on an island reserve, attempting to understand the beauty his wife saw.
"The Return to Monsterland" opens Where We Go When All We Were Is Gone, a collection of twelve fabulist and genre-bending stories inspired by Japanese folklore and pop culture. In "Rokurokubi", a man who has the demonic ability to stretch his neck to incredible lengths tries to save a marriage built on secrets. The recently dead find their footing in "The Inn of the Dead's Orientation for Being a Japanese Ghost". In "Girl Zero", a couple navigates the complexities of reviving their deceased daughter via the help of a shapeshifter. And, in the title story, a woman instigates a months-long dancing frenzy in a Tokyo where people don't die but are simply reborn without their memories.
Every story in the collection turns to the fantastic, the mysticism of the past, and the absurdities of the future to illuminate the spaces we occupy when we, as individuals and as a society, are at our most vulnerable.